DVI Controller SD Card Controller LED Controller LED SD Card Controller LED Pixel Controller LED Digital Controller LED Dimmer Controller is on-line control / off controlcontrol system. It can perfectly compatible with varieties of LED driver chips including DMX, WS2811, WS2812, etc. It has 4 output ports, one output port can control 512 channels (DMX Controller Lighting Fixtures) or 512 Pixels (Non DMX Lighting fixtures). With our controller software, customers can realize many display effects, can play text, picture and video. It can control various normal drive IC lights, and or various customized drive IC lights. High speed photoelectric isolated signal input and output, to ensure the control system safety.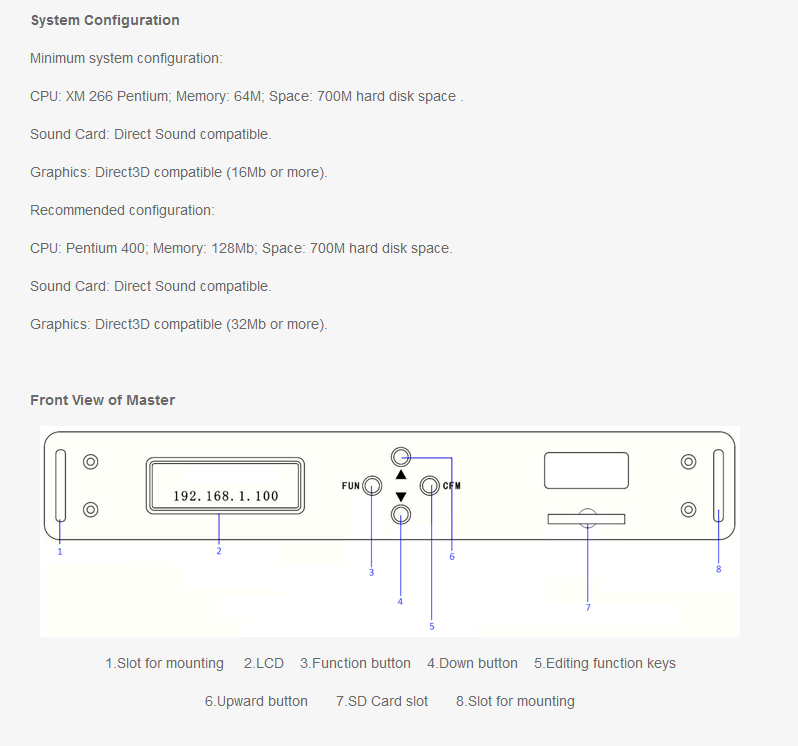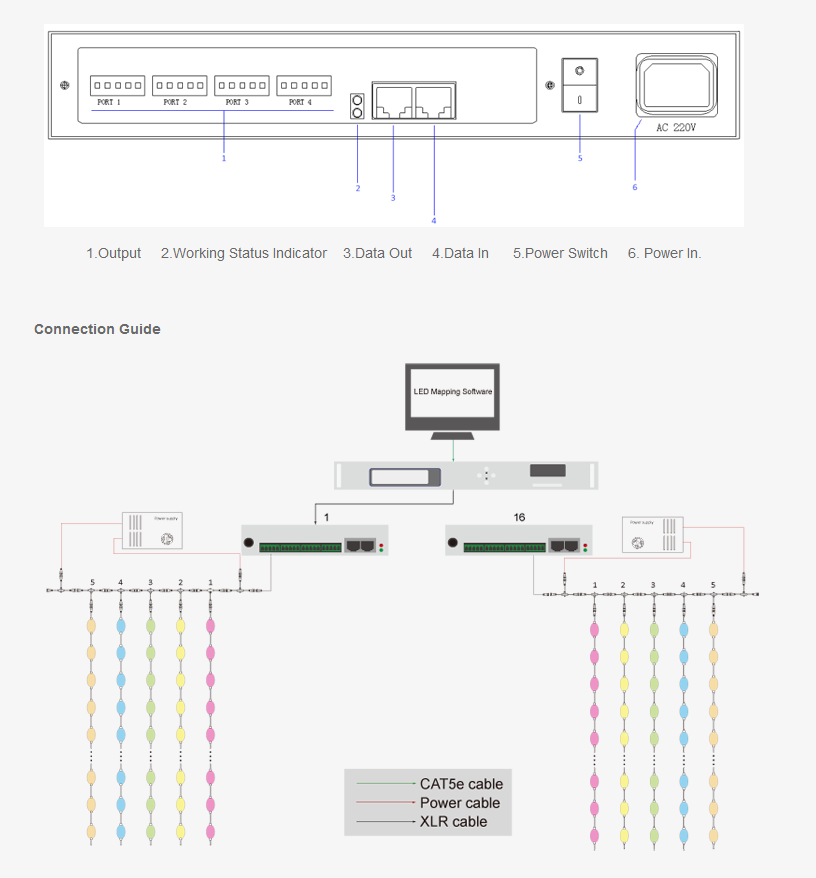 FAQ:
Is there any attentions?
Please don't install this controller in lightening, intense magnetic and high-voltage fields.
1.To reduce the risk of component damage and fire caused by short circuit, make sure correct connection.
2.Always be sure to mount this unit in an area that will allow proper ventilation to ensure a fitting temperature.
3.Check if the voltage and power adapter suit the controller.
(please select DC12-24V power supply with constant voltage)
4.Don't connect cables with power on; make sure a correct connection and no short circuit checked with instrument before power on.
5.Please don't open controller cover and operate if problems occur.
The manual is only suitable for this model; any update is subject to change without prior notice.
3Cinno Group is one of the top level China dvi controller sd card controller led controller led sd card controller led pixel controller led digital controller led dimmer controller manufacturers and suppliers, we are always at your service.